Windows replacement is an important and high-investment home improvement project. A proper installation will make your windows last longer and ensure maximum energy efficiency, reducing energy bills.
Therefore, it is best to leave it to someone proficient. A professional window installer will have all the right equipment and get the job done quickly and efficiently.
But how do you ensure you're hiring the best window installer? We've created this guide to help you find reliable window companies in Calgary and analyze your potential installer before signing a replacement contract.
1. Ask your friends for referrals
Don't look very far for an excellent window installer. All you have to do is ask your friends and neighbours for local recommendations. This provides a deeper insight into how your interaction and experience with a potential window installation company are going to be.
Hiring a local window contractor will also save you from worrying about manufacturing and installation delays. Since they are local, they can make the most of available time and keep your project on schedule.
2. Ask if the installers are licensed and insured
Hiring a window company that provides insurance to their in-house installers is crucial in case any issue occurs. This includes liability coverage, workers' compensation, and property damage insurance.
Similarly, hiring a company with a permit and a license from the government is important. The preferred window company should have a registered Service Alberta contracting license. Any business operating in the province requires this license to collect down payments. Moreover, the permit ensures your deposit is secure when dealing with them, and they are responsible for completing the project as outlined.
3. Check reference history
Ask the company to provide references and contact those past clients to know about their experience with the installation company. A strong reference list will reflect the services' quality and how a business handles any problems.
You can also check the reviews online and see what other homeowners say about the company you are about to hire.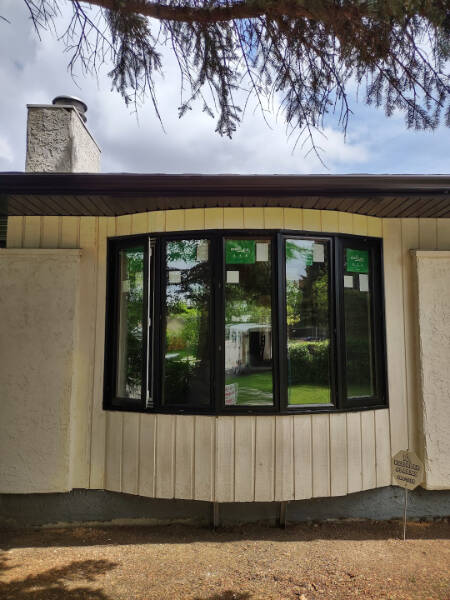 4. Look for companies that offer energy-efficient windows
Make sure the window installation business you are considering hiring has a good variety of replacement windows. Ask for windows with ENERGY STAR ratings to maintain the thermal comfort of your house without incurring high energy costs.
Also, only deal with window companies in Calgary that offer windows with an NFRC label. These windows offer a low U-factor, low SHGC, and high VT. This will ensure you buy a window that keeps heat trapped inside your home, prevents hot/cold air from entering your home, and allows more natural light to come in.
5. Get 2-3 quotes from various companies
The cost of window installation differs based on the company you choose, the size and style of windows you prefer, and the features and materials you want.
Therefore, it is better to spend some time and get quotes from several companies. This will enable you to compare costs and learn more about what each one has to offer before making a hiring decision.
6. Ensure they qualify for government rebates
Ensure that the company offers quality windows that are eligible for the maximum Greener Homes Grant. This is an initiative by the Canadian government to promote the energy efficiency of our homes.
According to this initiative, around 700,000 in grants and up to $5000 per home have been allocated, encouraging Canadians to make energy-efficient home renovations to their current residences.
Furthermore, you can also get a reimbursement of $600 on the cost of pre- & post-energy evaluation.
Takeaway
It's vital to take your time when selecting a window installer. Before making a choice, seek referrals, check reviews, ensure that the windows are energy efficient and check the prices of several installers. Paying attention to these pointers, you can get the best windows and installation for your home.